Keep in mind that the pictures are from the year 2000!
I sarted studying crayfish around 1986 in Mexico City. Then I came to the United States and started again around 1995. Some people think that I have done so much with so little, but sometimes I think that I have done so little with so much. All I can say is that I feel bless with my wonderful family and the chance to live in the US.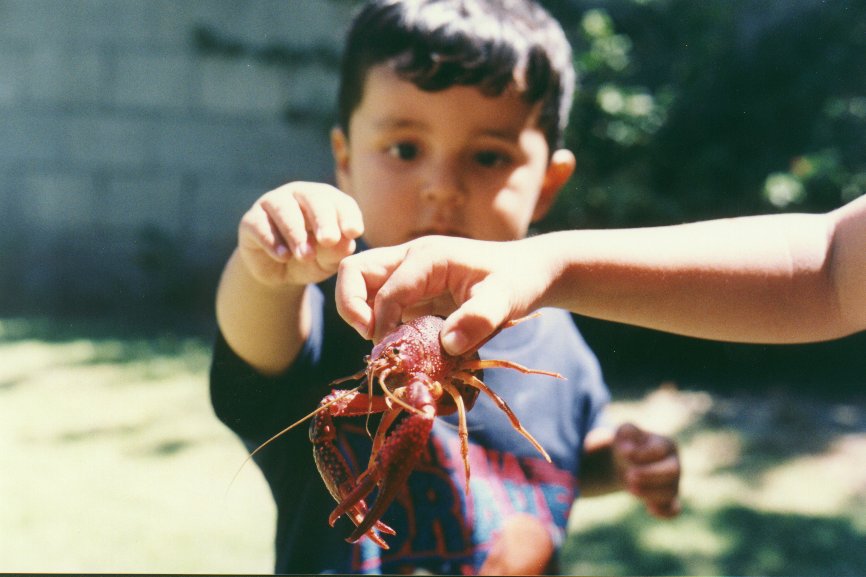 Olmo Aniceto....two and a half.
Olmo is a brave kid!
He likes to "play" with the crayfish outside in the backyard whenever he gets the chance.

Andrea Aniceto....six.
I definitely think that Andrea likes and enjoys nature!
She is very happy when we go to college fieldtrips(see the picture below).
She likes all kind of animals: dogs, cats,frogs, insects, and...yes!...crayfish.
Erika, my wife, deal with the crayfish at home too.
She is a full time first grade teacher.
Thanks to my family for all their support!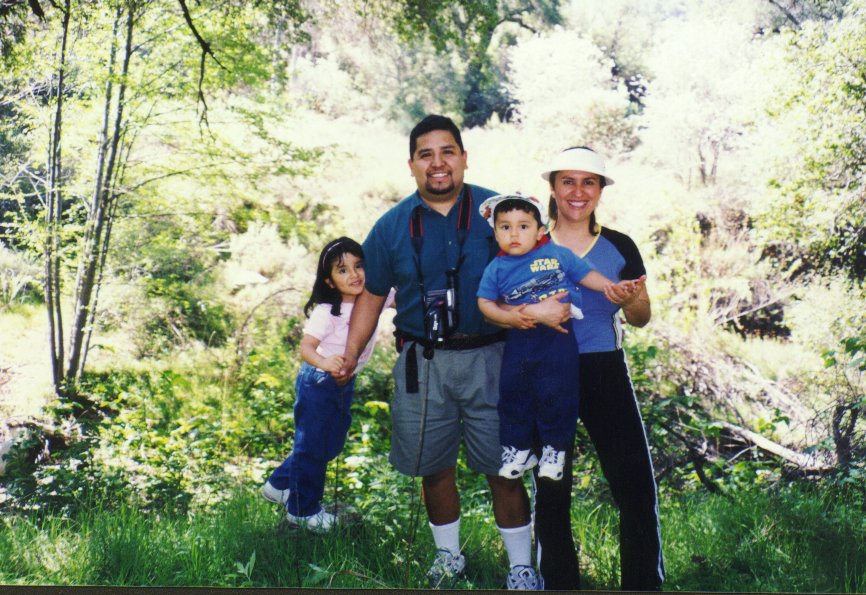 La Familia
At the Gold Creeck open house event.